Pro Painting Case Study: Fallingwater®
Designed in 1935, Fallingwater is considered one of the world's great architectural landmarks.
The multi-cantilevered masterpiece seems to hover magically over a pristine stream and stunning waterfall in western Pennsylvania's Laurel Highlands.
Owner

The Western Pennsylvania Conservancy

PPG Paints Products

PURE PERFORMANCE® Paint, MANOR HALL® Paint

PPG Paint Colors

Fallingwater® Red, Ochre
Yet, beneath the home's legendary beauty and its seamless integration with the surrounding woodlands lies a multitude of vexing coatings and waterproofing challenges. Since 2003, PPG has worked with the Western Pennsylvania Conservancy — the home's owner and stewards — to meet those challenges with a variety of innovative coatings and sealing solutions, including a new palette of Fallingwater-inspired paint colors now available to the public.

Discover Frank Lloyd Wright Paint Colors View All Paint Products

Fallingwater is a registered trademark of the Western Pennsylvania Conservancy. Photographs of Fallingwater are used with permission of the Western Pennsylvania Conservancy.
Safeguarding Against the Elements
Because Fallingwater is continuously exposed to changes in temperatures and humidity from the waterfall below, the home historically has been fraught with problems related to leaks and mold. For instance, when PPG first examined the home, they discovered that the concrete living room walls that cantilever over the stream were plagued with efflorescence, which are highly damaging, alkaline-soluble salts that formed as moisture infiltrated the concrete.

For decades, problems such as these have complicated the task of maintaining Fallingwater in its original condition, a mission made even more complex by the owners' and PPG's shared commitment to protecting Fallingwater with the industry's most modern preservation methods.

---
Before the first stroke of paint could be applied, PPG performed extensive biological testing on Fallingwater to identify environmentally friendly cleaning treatments that could be used on the building's stained and damaged surfaces.
That was followed by the identification and development of liquid-applied vapor barriers for interior and exterior surfaces, as well as anti-microbial and alkali-resistant primers to restore and preserve those surfaces.
---
Extensive Research and Design Expertise
In addition to using their products and expertise to resolve technical issues, PPG also employed its extensive color-matching capabilities to formulate two colors specially selected to blend Fallingwater into its forest setting—ochre for the concrete and his signature Fallingwater® Red color for the steel surfaces. To assist in this process, PPG placed more than 100 test patches in unobtrusive locations throughout the structure to see how they would be affected by its environment. This testing was essential to helping PPG develop the coating systems that now keep Fallingwater authentic to its creator's original vision.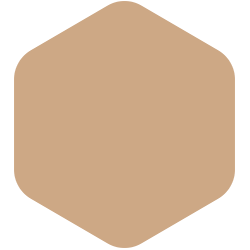 Covered Wagon
PPG16-18
---
The ochre paints on Fallingwater have built-in UV resistance because of the titanium pigments in the system.
---
Fallingwater® Red
PPG13-02
---
The Fallingwater® Red on the exterior metal trim required particularly robust colors designed for the home's environment.
---
PURE PERFORMANCE®
Interior Latex
---
Today, the preservation of Fallingwater celebrates the architects' vision in another way—by showcasing the shift away from the VOC-emitting coatings of the past to the more environmentally friendly paints and sealants of the present.
​The interior walls of the home are finished with an alkali-resistant primer and two coats of PURE PERFORMANCE® base paint, which contains zero VOCs before the addition of colorants.
---
MANOR HALL®
Exterior Latex
---
The same primer is used on the exterior walls, combined with MANOR HALL® premium paint, which features PPG's MANORSHIELD® technology, a proprietary urethane formula designed for extraordinary durability.
---
A Commitment to Preserving History
To ensure historical exactness, PPG custom-mixes and matches the paint colors at Fallingwater every time they need to be applied, even for minor repairs. Based on its work with Fallingwater, PPG has developed a new palette of colors inspired by the property, featuring tones such as Red Gumball, Moth Gray, Dusty Trail, Mountain Forest and, of course, Fallingwater® Red. Those colors are now available to architects, specifiers and the public.
American Icon, Modern Dreamer
True enthusiasts can learn more about these legendary works, and sign up for our CEU course covering the American icon's masterpieces.