METALLIC TONES™ Interior
Search for a Color
Select a color to Buy Online
Size
QUART/946ML (04), GALLON/3.78L (01)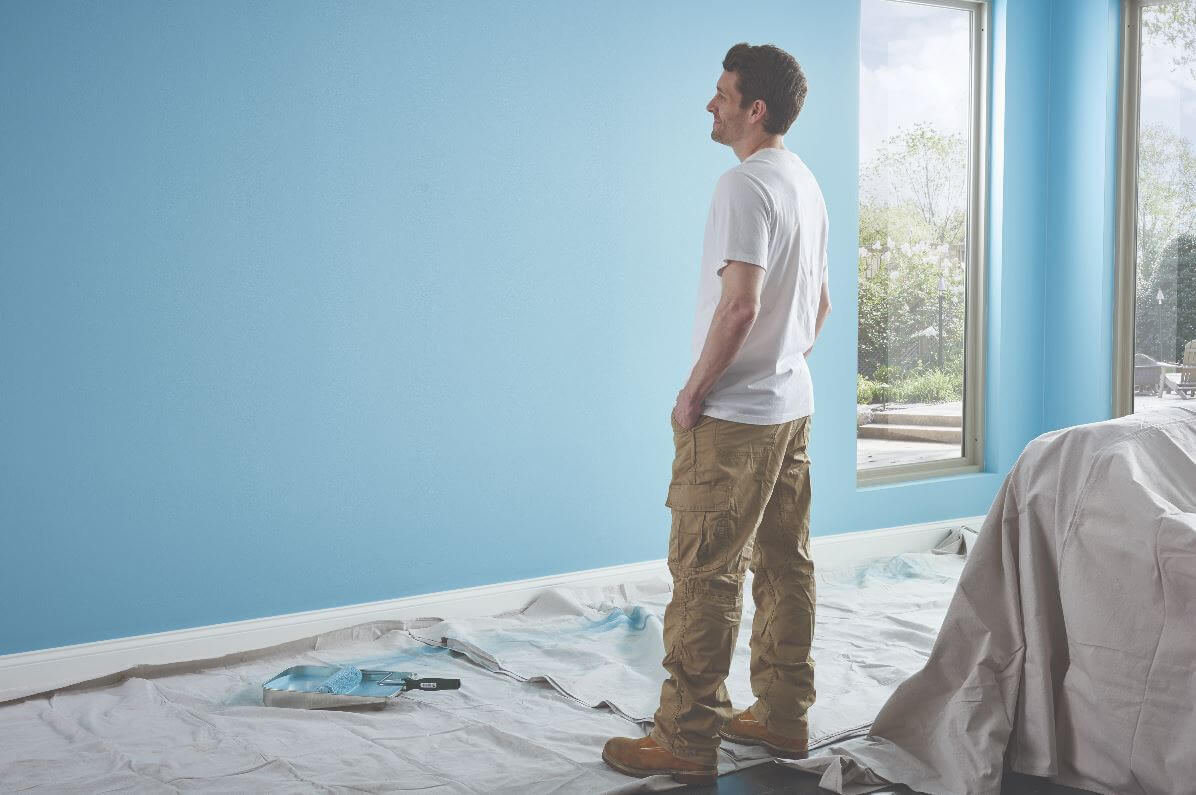 Product Details
METALLIC TONES™ Interior present a sleek, luminous finish that lends a shimmering richness to classic colors and introduces a timeless luxury to walls, trim and architectural elements throughout your home.
Features:
Brings a Touch of Luxury to Walls, Trim and Accents
Provides a Beautiful Hammered Metal Finish
Available in Any One of 42 Curated Colors
Area Preparation
All surfaces must be sound, dry, clean and free of oil, grease, dirt, mildew, rust, form release agents, curing compounds, loose and flaking paint and other foreign substances. Wash walls before painting and rinse well. Glossy surfaces must be dulled by sanding to ensure proper adhesion. Remove sanding dust. Fill all cracks and nail holes with crack filler and spot prime with the appropriate primer. For best results, prime heavily stained areas or watermarks with a stain blocking primer.
Application Details
Tape off all areas to be painted. Stir paint thoroughly before use. New and previously painted surfaces should be primed with the appropriate latex primer prior to applying paint. See primer label directions for specific instructions. Do not apply when the surface or air temperature is below 50ºF (10ºC).
Drying Time
DRYING TIME: Dry time @ 77ºF (25ºC); 50% relative humidity. To Touch: 30-60 minutes To Recoat: 2 hours
Coverage
COVERAGE: One gallon (3.78 L) will cover approximately 200 sq. ft. (18.6 sq. meters) with two coats. Do not thin. It will take two coats to achieve the look of METALLIC.
Cleanup
CLEANUP: Clean brushes and tools with warm, soapy water.
Product Warning
Please refer to the Product Label, Technical Data Sheet (TDS) or Safety Data Sheet (SDS) for safety and detailed application instructions.
| | | | | |
| --- | --- | --- | --- | --- |
| Code | Finish | Base | Sizes | Download |
| PPG-3000 | Satin | Aluminum/Metallic | QUART/946ML (04), GALLON/3.78L (01) | |
| PPG-4000 | Satin | Aluminum/Metallic | QUART/946ML (04), GALLON/3.78L (01) | |