DISCONTINUED
MANOR HALL® Interior 100% Acrylic Latex
Size
Gallon/3.78 L (01), Quart/946 mL (04), 5 Gallons/18.9 L (05)
Sheen
Pearl, Semi Gloss, Flat, Eggshell, Satin
Are you a pro?
Use our new online ordering tool.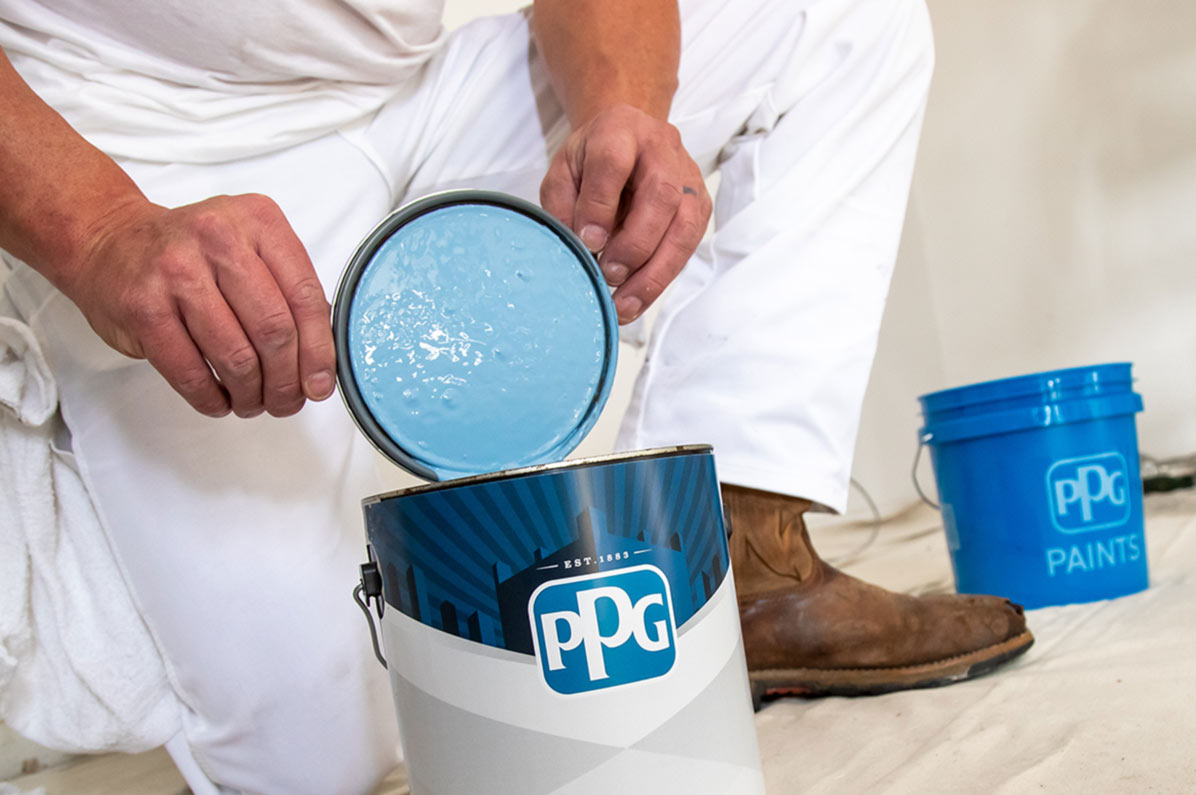 Product Details
Product Discontinued, New Product Available Here: MANOR HALL® Interior Latex
MANOR HALL® Interior Paint, Primer & Stain Repellent in One* is a super premium latex that was developed to resist household stains through the combination of resin and proprietary formulation. The 100% acrylic latex has outstanding adhesion and coverage and offers a burnish and mildew resistant coating, providing the durability for use in high humidity and high traffic areas. Outstanding hiding is aided by excellent flow and leveling which provides a rich, smooth film with a beautiful finish.
Features:
Paint, Primer & Stain Repellent in One
Excellent Burnish Resistance
Excellent Flow & Leveling
Looking for a datasheet? Access PPG's full datasheet portal here or visit https://products.ppgac.com/
| | | | | |
| --- | --- | --- | --- | --- |
| Code | Finish | Base | Sizes | Download |
| 28-110 | Pearl | White & Pastel Base | Gallon/3.78 L (01), Quart/946 mL (04) | |
| 29-110 | Semi Gloss | White & Pastel Base | Gallon/3.78 L (01), Quart/946 mL (04) | |
| 82-100 | Flat | Ready Mix White | Gallon/3.78 L (01), Quart/946 mL (04), 5 Gallons/18.9 L (05) | |
| 82-100C | Flat | Ready Mix White | Gallon/3.78 L (01), Quart/946 mL (04) | |
| 82-110 | Flat | White & Pastel Base | Gallon/3.78 L (01), Quart/946 mL (04), 5 Gallons/18.9 L (05) | |
| 82-110C | Flat | White & Pastel Base | Gallon/3.78 L (01), Quart/946 mL (04) | |
| 82-120 | Flat | Midtone/Intermediate Base | Gallon/3.78 L (01), Quart/946 mL (04) | |
| 82-120C | Flat | Midtone/Intermediate Base | Gallon/3.78 L (01), Quart/946 mL (04) | |
| 82-140 | Flat | Neutral/Ultradeep/Accent/Clear | Gallon/3.78 L (01), Quart/946 mL (04) | |
| 82-140C | Flat | Neutral/Ultradeep/Accent/Clear | Gallon/3.78 L (01), Gallon/3.78 L (01), Quart/946 mL (04), Quart/946 mL (04) | |
| 82-140XI | Flat | Neutral/Ultradeep/Accent/Clear | Gallon/3.78 L (01), Quart/946 mL (04) | |
| 82-140XIC | Flat | Neutral/Ultradeep/Accent/Clear | Gallon/3.78 L (01), Quart/946 mL (04) | |
| 82-300 | Eggshell | Ready Mix White | Gallon/3.78 L (01), Quart/946 mL (04), 5 Gallons/18.9 L (05) | |
| 82-300C | Eggshell | Ready Mix White | Gallon/3.78 L (01), Quart/946 mL (04), Quart/946 mL (04), 5 Gallons/18.9 L (05) | |
| 82-310 | Eggshell | White & Pastel Base | Gallon/3.78 L (01), Quart/946 mL (04), 5 Gallons/18.9 L (05) | |
| 82-310C | Eggshell | White & Pastel Base | Gallon/3.78 L (01), Quart/946 mL (04), 5 Gallons/18.9 L (05) | |
| 82-320 | Eggshell | Midtone/Intermediate Base | Gallon/3.78 L (01), Quart/946 mL (04), 5 Gallons/18.9 L (05) | |
| 82-320C | Eggshell | Midtone/Intermediate Base | Gallon/3.78 L (01), Quart/946 mL (04), 5 Gallons/18.9 L (05) | |
| 82-340 | Eggshell | Neutral/Ultradeep/Accent/Clear | Gallon/3.78 L (01), Quart/946 mL (04) | |
| 82-340C | Eggshell | Neutral/Ultradeep/Accent/Clear | Gallon/3.78 L (01), Gallon/3.78 L (01), Quart/946 mL (04), Quart/946 mL (04) | |
| 82-340XI | Eggshell | Neutral/Ultradeep/Accent/Clear | Gallon/3.78 L (01), Quart/946 mL (04) | |
| 82-340XIC | Eggshell | Neutral/Ultradeep/Accent/Clear | Gallon/3.78 L (01), Quart/946 mL (04) | |
| 82-400 | Satin | Ready Mix White | Gallon/3.78 L (01), Quart/946 mL (04), 5 Gallons/18.9 L (05) | |
| 82-400C | Satin | Ready Mix White | Gallon/3.78 L (01), Quart/946 mL (04), Quart/946 mL (04), 5 Gallons/18.9 L (05) | |
| 82-410 | Satin | White & Pastel Base | Gallon/3.78 L (01), Quart/946 mL (04), 5 Gallons/18.9 L (05) | |
| 82-410C | Satin | White & Pastel Base | Gallon/3.78 L (01), Quart/946 mL (04), Quart/946 mL (04), 5 Gallons/18.9 L (05) | |
| 82-420 | Satin | Midtone/Intermediate Base | Gallon/3.78 L (01), Quart/946 mL (04) | |
| 82-420C | Satin | Midtone/Intermediate Base | Gallon/3.78 L (01), Quart/946 mL (04) | |
| 82-440 | Satin | Neutral/Ultradeep/Accent/Clear | Gallon/3.78 L (01), Quart/946 mL (04), 5 Gallons/18.9 L (05) | |
| 82-440C | Satin | Neutral/Ultradeep/Accent/Clear | Gallon/3.78 L (01), Quart/946 mL (04) | |
| 82-500 | Semi Gloss | Ready Mix White | Gallon/3.78 L (01), Quart/946 mL (04), 5 Gallons/18.9 L (05) | |
| 82-500C | Semi Gloss | Ready Mix White | Gallon/3.78 L (01), Quart/946 mL (04), Quart/946 mL (04) | |
| 82-510 | Semi Gloss | White & Pastel Base | Gallon/3.78 L (01), Quart/946 mL (04), 5 Gallons/18.9 L (05) | |
| 82-510C | Semi Gloss | White & Pastel Base | Gallon/3.78 L (01), Quart/946 mL (04), Quart/946 mL (04) | |
| 82-520 | Semi Gloss | Midtone/Intermediate Base | Gallon/3.78 L (01), Quart/946 mL (04) | |
| 82-520C | Semi Gloss | Midtone/Intermediate Base | Gallon/3.78 L (01), Quart/946 mL (04) | |
| 82-540 | Semi Gloss | Neutral/Ultradeep/Accent/Clear | Gallon/3.78 L (01), Quart/946 mL (04) | |
| 82-540C | Semi Gloss | Neutral/Ultradeep/Accent/Clear | Gallon/3.78 L (01), Quart/946 mL (04) | |
| 85-150 | Pearl | Midtone/Intermediate Base | Gallon/3.78 L (01), Quart/946 mL (04) | |
| 85-150C | Pearl | Midtone/Intermediate Base | Quart/946 mL (04) | |
| 85-200 | Pearl | Deeptone Base | Gallon/3.78 L (01), Quart/946 mL (04) | |
| 85-587 | Pearl | Neutral/Ultradeep/Accent/Clear | Gallon/3.78 L (01), Quart/946 mL (04) | |
| 85-6 | Pearl | White & Pastel Base | Gallon/3.78 L (01), Quart/946 mL (04), 5 Gallons/18.9 L (05) | |
| 86-150 | Flat | Midtone/Intermediate Base | Gallon/3.78 L (01), Quart/946 mL (04), 5 Gallons/18.9 L (05) | |
| 86-150SC | Flat | Midtone/Intermediate Base | Gallon/3.78 L (01) | |
| 86-200 | Flat | Deeptone Base | Gallon/3.78 L (01) | |
| 86-587 | Flat | Neutral/Ultradeep/Accent/Clear | Gallon/3.78 L (01), Quart/946 mL (04) | |
| 86-587SC | Flat | Neutral/Ultradeep/Accent/Clear | Gallon/3.78 L (01) | |
| 86-6 | Flat | White & Pastel Base | Gallon/3.78 L (01), Quart/946 mL (04), 5 Gallons/18.9 L (05), 5 Gallons/18.9 L (05) | |
| 86-6C | Flat | White & Pastel Base | Quart/946 mL (04) | |
| 87-150 | Semi Gloss | Midtone/Intermediate Base | Gallon/3.78 L (01), Quart/946 mL (04) | |
| 87-150SC | Semi Gloss | Midtone/Intermediate Base | Gallon/3.78 L (01) | |
| 87-200 | Semi Gloss | Deeptone Base | Gallon/3.78 L (01), Quart/946 mL (04) | |
| 87-587 | Semi Gloss | Neutral/Ultradeep/Accent/Clear | Gallon/3.78 L (01), Quart/946 mL (04) | |
| 87-6 | Semi Gloss | White & Pastel Base | Quart/946 mL (04) | |
| 89-150 | Eggshell | Midtone/Intermediate Base | Gallon/3.78 L (01), Quart/946 mL (04), 5 Gallons/18.9 L (05) | |
| 89-150C | Eggshell | Midtone/Intermediate Base | Gallon/3.78 L (01) | |
| 89-200 | Eggshell | Deeptone Base | Gallon/3.78 L (01) | |
| 89-587 | Eggshell | Neutral/Ultradeep/Accent/Clear | Gallon/3.78 L (01), Quart/946 mL (04) | |
| 89-6 | Eggshell | White & Pastel Base | Quart/946 mL (04), 5 Gallons/18.9 L (05) | |
| DV201001 | Flat | White & Pastel Base | Gallon/3.78 L (01), 5 Gallons/18.9 L (05) | |
| DV201401 | Flat | White & Pastel Base | 5 Gallons/18.9 L (05) | |
| DV201405 | Flat | Ready Mix Custom Color | 5 Gallons/18.9 L (05) | |
| DV201507 | Flat | Ready Mix Custom Color | 5 Gallons/18.9 L (05) | |
| DV201603 | Flat | Ready Mix White | 5 Gallons/18.9 L (05) | |
MPI
SCAQMD
CARB 2000 SCM
OTC
LADCO
US National AIM
Canada National AIM