HI-HIDE® Interior Acrylic Latex
Size
Gallon/3.78 L (01), Quart/946 mL (04), 5 Gallons/18.9 L (05)
Sheen
Semi Gloss, Matt, Satin, Eggshell, Ultra Flat, Flat
Are you a pro?
Use our new online ordering tool.
Buy this Paint Online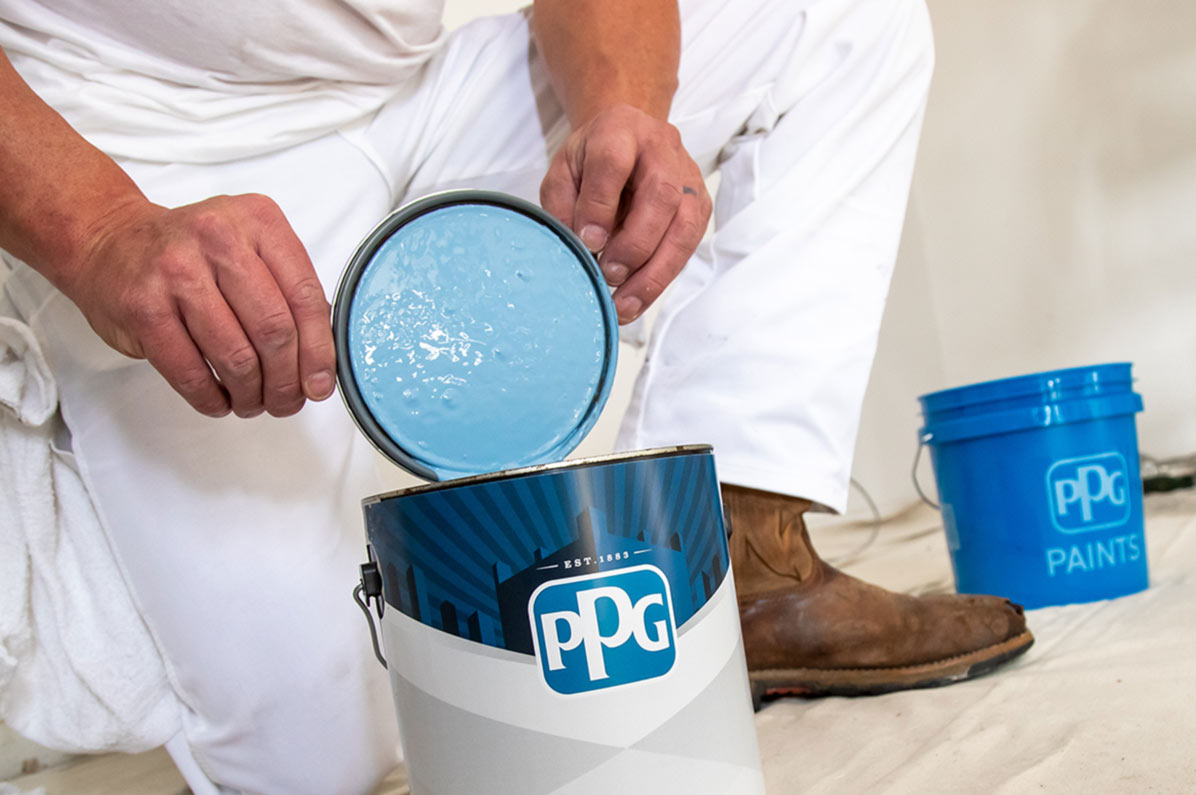 Product Details
HI-HIDE® Interior Acrylic Latex is a high quality interior latex wall paint. It can be used for new or previously painted commercial, institutional and residential walls and ceilings in normal exposure. Hi-Hide Interior Latex Wall Paint is also an excellent, user-friendly, high value wall paint for the "do-it-yourselfer" in many residential applications.
Features:
Excellent Hiding & Coverage
Excellent Uniformity
Beautiful Finished Appearance
Good Washability
| | | | | |
| --- | --- | --- | --- | --- |
| Code | Finish | Base | Sizes | Download |
| 109-10 | Semi Gloss | White & Pastel Base | Gallon/3.78 L (01), Quart/946 mL (04), 5 Gallons/18.9 L (05) | |
| 109-20 | Semi Gloss | Midtone/Intermediate Base | Gallon/3.78 L (01), Quart/946 mL (04), 5 Gallons/18.9 L (05) | |
| 109-30 | Semi Gloss | Deeptone Base | Gallon/3.78 L (01), Quart/946 mL (04) | |
| 109-40 | Semi Gloss | Neutral/Ultradeep/Accent/Clear | Gallon/3.78 L (01), Quart/946 mL (04) | |
| 369-10 | Matt | White & Pastel Base | Gallon/3.78 L (01), 5 Gallons/18.9 L (05) | |
| 369-20 | Matt | Midtone/Intermediate Base | Gallon/3.78 L (01), 5 Gallons/18.9 L (05) | |
| 369-30 | Matt | Deeptone Base | Gallon/3.78 L (01) | |
| 369-40 | Matt | Neutral/Ultradeep/Accent/Clear | Gallon/3.78 L (01) | |
| 379-10 | Satin | White & Pastel Base | Gallon/3.78 L (01), Quart/946 mL (04), 5 Gallons/18.9 L (05) | |
| 379-20 | Satin | Midtone/Intermediate Base | Gallon/3.78 L (01), Quart/946 mL (04), 5 Gallons/18.9 L (05) | |
| 379-30 | Satin | Deeptone Base | Gallon/3.78 L (01), Quart/946 mL (04) | |
| 379-40 | Satin | Neutral/Ultradeep/Accent/Clear | Gallon/3.78 L (01), Quart/946 mL (04) | |
| 389-10 | Eggshell | White & Pastel Base | Gallon/3.78 L (01), Quart/946 mL (04), 5 Gallons/18.9 L (05) | |
| 389-20 | Eggshell | Midtone/Intermediate Base | Gallon/3.78 L (01), Quart/946 mL (04), 5 Gallons/18.9 L (05) | |
| 389-30 | Eggshell | Deeptone Base | Gallon/3.78 L (01), Quart/946 mL (04), 5 Gallons/18.9 L (05) | |
| 389-40 | Eggshell | Neutral/Ultradeep/Accent/Clear | Gallon/3.78 L (01), Quart/946 mL (04), 5 Gallons/18.9 L (05) | |
| 679-10 | Ultra Flat | White & Pastel Base | Gallon/3.78 L (01), 5 Gallons/18.9 L (05) | |
| 679-20 | Ultra Flat | Midtone/Intermediate Base | Gallon/3.78 L (01) | |
| 679-40 | Ultra Flat | Neutral/Ultradeep/Accent/Clear | Gallon/3.78 L (01) | |
| 689-10 | Flat | White & Pastel Base | Gallon/3.78 L (01), Quart/946 mL (04), 5 Gallons/18.9 L (05) | |
| 689-20 | Flat | Midtone/Intermediate Base | Gallon/3.78 L (01), Quart/946 mL (04), 5 Gallons/18.9 L (05) | |
| 689-30 | Flat | Deeptone Base | Gallon/3.78 L (01), Quart/946 mL (04), 5 Gallons/18.9 L (05) | |
| 689-40 | Flat | Neutral/Ultradeep/Accent/Clear | Gallon/3.78 L (01), Quart/946 mL (04) | |