TIMELESS® Exterior One Coat Ready to Use
Sheen
Flat, Satin, Semi-Gloss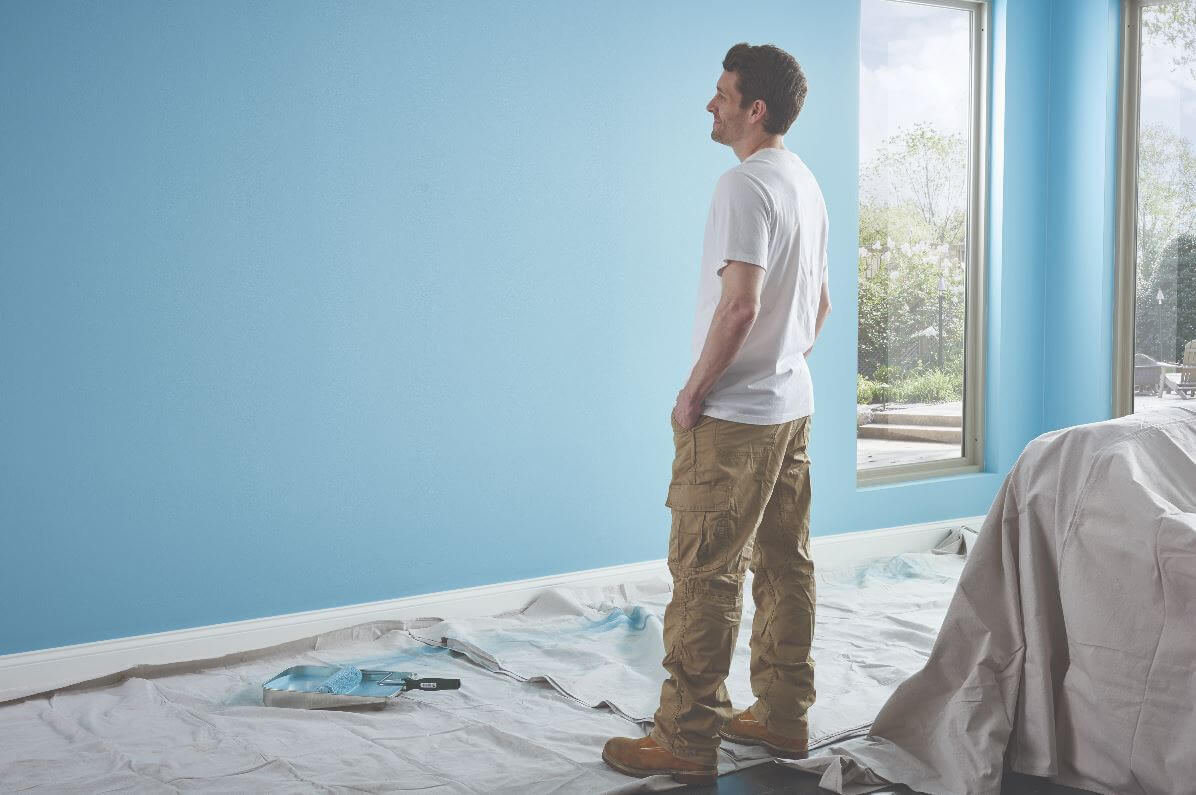 Product Details
TIMELESS® Exterior Paint + Primer is formulated with our newest innovations and technology providing complete one coat* hide, coverage and durability. And now, with TIMELESS® Exterior One Coat Ready to Use, you get the convenience of a product that is already tinted. Provide a beautiful color to your projects and have the peace of mind knowing that the surface and the best resistance to extreme weather.** The tough finish provides exceptional resistance to chipping, flaking and cracking and provides a mold, mildew and algae resistant coating.
Features:
Excellent Fade Resistance
Best Resistance to Extreme Weather**
Delivers Complete One Coat* Hide, Coverage and Durability
Area Preparation
Surface must be clean and dry. Remove all loose, peeling paint, dirt, mildew, grease, oil, chalk, rust, and any other surface contaminants. Repair all moisture problems. Blistering and peeling issues are commonly caused by moisture behind the paint film. Putty all nail holes and caulk all cracks and open seams. Sand all glossy, rough and patched surfaces. When PPG Timeless exterior paint is applied to an uncoated substrate or to bare wood, two coats are required with the first coat acting as the primer. For metal, tannin staining woods, fresh concrete or masonry (less than 30 days cure), or chalky surfaces, use of the appropriate high quality specialty primer is recommended for best results.
Application Details
Stir thoroughly. When using more than one can of the same color, intermix to ensure color uniformity.
Drying Time
DRYING TIME: Dry time @ 77ºF (25ºC); 50% relative humidity. To Touch: 30 minutes To Recoat: 4 hours
Coverage
COVERAGE: Approximately 250 to 300 sq. ft. (23.2 to 27.9 sq. meters) per U.S. gallon (3.78 Liters) on primed, smooth, nonporous surfaces.
Cleanup
CLEANUP: Clean brushes and tools with warm, soapy water
Product Warning
Please refer to the Product Label, Technical Data Sheet (TDS) or Safety Data Sheet (SDS) for safety and detailed application instructions.
| | | | | |
| --- | --- | --- | --- | --- |
| Code | Finish | Base | Sizes | Download |
| PPG73-100 | Flat | White or Super White Ready Mix | GALLON/3.78L (01) | |
| PPG73-400 | Satin | White or Super White Ready Mix | GALLON/3.78L (01) | |
| PPG73-500 | Semi-Gloss | White or Super White Ready Mix | GALLON/3.78L (01) | |