PPG MANOR HALL® Exterior Paint + Primer
Size
Gallon/3.78 L (01), 5 Gallons/18.9 L (05), Quart/946 mL (04)
Sheen
Flat, Eggshell, Satin, Semi Gloss
Are you a pro?
Use our new online ordering tool.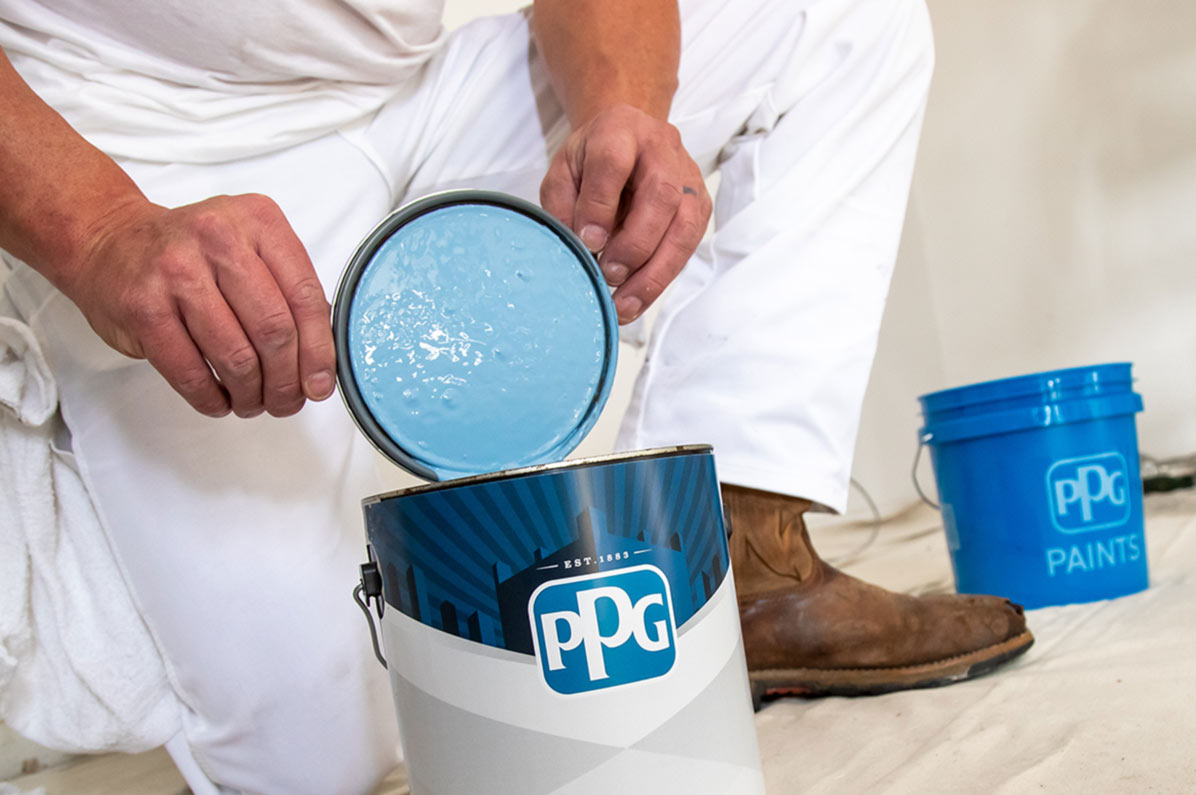 Product Details
THIS PRODUCT IS REGIONALLY AVAILABLE
Available in the Western U.S. Please contact your local PPG Paints Store or PPG Sales Representative
Evident in every can of MANOR HALL® Exterior Latex is an historic heritage of quality spanning more than 100 years. Only the very finest products, backed by decades of research testing, are worthy of carrying on the MANOR HALL® tradition. Protected with ManorShield® urethane technology, MANOR HALL® Exterior Paint & Primer in One provides extraordinary durability and protection against the harsh outdoor elements. MANOR HALL® with PPG's SidingSafe™ Color Technology provides a broad spectrum of color choices for use on aluminum, architectural plastic, composite, fiber cement, vinyl, and wood siding and trim.
Features:
Excellent Fade Resistance
Excellent Adhesion
Dirt, Mold, and Mildew Resistant on the Paint Film
Looking for a datasheet? Access PPG's full datasheet portal here or visit https://products.ppgac.com/
| | | | | |
| --- | --- | --- | --- | --- |
| Code | Finish | Base | Sizes | Download |
| 70-101 | Flat | Ready Mix White | Gallon/3.78 L (01) | |
| 70-1101 | Flat | Ready Mix White | Gallon/3.78 L (01), 5 Gallons/18.9 L (05) | |
| 70-1110 | Flat | White & Pastel Base | Gallon/3.78 L (01), Quart/946 mL (04), 5 Gallons/18.9 L (05) | |
| 70-1120 | Flat | Midtone/Intermediate Base | Gallon/3.78 L (01), Quart/946 mL (04) | |
| 70-1120 | Flat | MIDTONE/INTERMEDIATE BASE | 5 Gallons/18.9 L (05) | |
| 70-1140 | Flat | Neutral/Ultradeep/Accent/Clear | Gallon/3.78 L (01), Quart/946 mL (04), 5 Gallons/18.9 L (05) | |
| 70-130 | Flat | Deeptone Base | Gallon/3.78 L (01), Quart/946 mL (04), 5 Gallons/18.9 L (05) | |
| 70-1301 | Eggshell | Ready Mix White | Gallon/3.78 L (01) | |
| 70-1301 | Eggshell | N/A | 5 Gallons/18.9 L (05) | |
| 70-1310 | Eggshell | White & Pastel Base | Gallon/3.78 L (01), Quart/946 mL (04), 5 Gallons/18.9 L (05) | |
| 70-1320 | Eggshell | Midtone/Intermediate Base | Gallon/3.78 L (01), Quart/946 mL (04), 5 Gallons/18.9 L (05) | |
| 70-1340 | Eggshell | Neutral/Ultradeep/Accent/Clear | Gallon/3.78 L (01), Quart/946 mL (04), 5 Gallons/18.9 L (05) | |
| 70-1401 | Satin | Ready Mix White | Gallon/3.78 L (01), 5 Gallons/18.9 L (05) | |
| 70-1410 | Satin | White & Pastel Base | Gallon/3.78 L (01), Quart/946 mL (04), 5 Gallons/18.9 L (05) | |
| 70-1420 | Satin | Midtone/Intermediate Base | Gallon/3.78 L (01), Quart/946 mL (04), 5 Gallons/18.9 L (05) | |
| 70-1440 | Satin | Neutral/Ultradeep/Accent/Clear | Gallon/3.78 L (01), Quart/946 mL (04), 5 Gallons/18.9 L (05) | |
| 70-1501 | Semi Gloss | Ready Mix White | Gallon/3.78 L (01), 5 Gallons/18.9 L (05) | |
| 70-1510 | Semi Gloss | White & Pastel Base | Gallon/3.78 L (01), Quart/946 mL (04), 5 Gallons/18.9 L (05) | |
| 70-1520 | Semi Gloss | Midtone/Intermediate Base | Gallon/3.78 L (01), Quart/946 mL (04), 5 Gallons/18.9 L (05) | |
| 70-1540 | Semi Gloss | Neutral/Ultradeep/Accent/Clear | Gallon/3.78 L (01), Quart/946 mL (04), 5 Gallons/18.9 L (05) | |
| 70-301 | Eggshell | Ready Mix White | Gallon/3.78 L (01), Quart/946 mL (04) | |
| 70-301C | Eggshell | Ready Mix White | Gallon/3.78 L (01), Quart/946 mL (04) | |
| 70-310C | Eggshell | White & Pastel Base | Gallon/3.78 L (01), Gallon/3.78 L (01), Quart/946 mL (04), Quart/946 mL (04) | |
| 70-320C | Eggshell | Midtone/Intermediate Base | Gallon/3.78 L (01), Gallon/3.78 L (01), Quart/946 mL (04), Quart/946 mL (04) | |
| 70-330 | Eggshell | Deeptone Base | Quart/946 mL (04) | |
| 70-340C | Eggshell | Neutral/Ultradeep/Accent/Clear | Gallon/3.78 L (01), Gallon/3.78 L (01), Quart/946 mL (04), Quart/946 mL (04) | |
| 70-501 | Semi Gloss | Ready Mix White | Gallon/3.78 L (01), Quart/946 mL (04), 5 Gallons/18.9 L (05) | |
| 70-501C | Semi Gloss | Ready Mix White | Gallon/3.78 L (01), Gallon/3.78 L (01) | |
| 70-510C | Semi Gloss | White & Pastel Base | Gallon/3.78 L (01), Gallon/3.78 L (01) | |
| 70-520C | Semi Gloss | Midtone/Intermediate Base | Gallon/3.78 L (01), Gallon/3.78 L (01) | |
| 70-530 | Semi Gloss | Deeptone Base | Quart/946 mL (04) | |
| 70-540 | Semi Gloss | Neutral/Ultradeep/Accent/Clear | 5 Gallons/18.9 L (05) | |
| 70-540C | Semi Gloss | Neutral/Ultradeep/Accent/Clear | Gallon/3.78 L (01), Gallon/3.78 L (01) | |
| BA201403 | Flat | Neutral/Ultradeep/Accent/Clear | 5 Gallons/18.9 L (05) | |
| DV201604 | Semi Gloss | Midtone/Intermediate Base | 5 Gallons/18.9 L (05) | |
| DV201609 | Semi Gloss | Ready Mix Custom Color | 5 Gallons/18.9 L (05) | |
MPI
SCAQMD
CARB 2000 SCM
OTC
LADCO
US National AIM