DISCONTINUED
ACRI-SHIELD® Exterior Acrylic
Size
5 Gallons/18.9 L (05), Gallon/3.78 L (01), Quart/946 mL (04)
Sheen
Gloss, Satin, Flat, Semi Gloss
Are you a pro?
Use our new online ordering tool.
Buy this Paint Online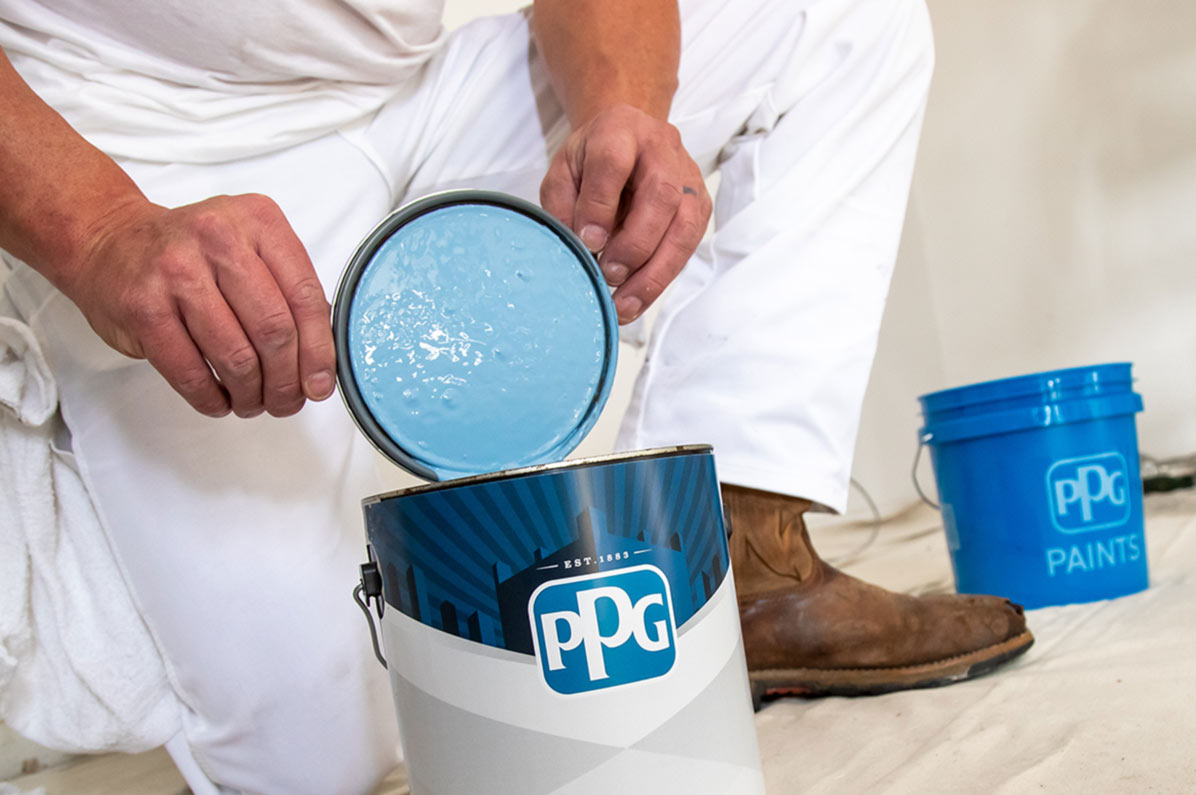 Product Details
Product Discontinued, New Product Available Here: ACRI-SHIELD® MAX Exterior Latex
ACRI-SHIELD® Exterior Acrylic is a premium quality, 100% acrylic house paint. The advanced formula can be used in both normal and marginal, above freezing conditions when a low temperature cure is required to form a proper film. It can be used for all types of new or previously painted commercial, institutional and residential exterior wood and masonry surfaces such as siding, trim, eaves, facias, shutters, fences, properly prepared brick, block, stucco and concrete surfaces, vinyl, primed metals and metal siding, vinyl siding and trim, etc. It can be used over both latex and alkyd paints.
Features:
Fade and Chalk Resistant
Good Touch-Up Properties
Resists Surfactant Leaching
| | | | | |
| --- | --- | --- | --- | --- |
| Code | Finish | Base | Sizes | Download |
| EP201316 | Gloss | Ready Mix Custom Color | 5 Gallons/18.9 L (05) | |
| PP38010 | Satin | White & Pastel Base | Gallon/3.78 L (01), 5 Gallons/18.9 L (05) | |
| PP38020 | Satin | Midtone/Intermediate Base | Gallon/3.78 L (01), 5 Gallons/18.9 L (05) | |
| PP38030 | Satin | Deeptone Base | Gallon/3.78 L (01), 5 Gallons/18.9 L (05) | |
| PP38040 | Satin | Neutral/Ultradeep/Accent/Clear | Gallon/3.78 L (01), 5 Gallons/18.9 L (05) | |
| PP514 | Flat | Neutral/Ultradeep/Accent/Clear | Quart/946 mL (04) | |
| PP518 | Flat | Deeptone Base | Gallon/3.78 L (01), Quart/946 mL (04), 5 Gallons/18.9 L (05) | |
| PP519 | Flat | Light Base | Gallon/3.78 L (01), Quart/946 mL (04), 5 Gallons/18.9 L (05) | |
| PP519-00XI | Flat | Ready Mix White | Gallon/3.78 L (01), Quart/946 mL (04), 5 Gallons/18.9 L (05) | |
| PP519-10 | Flat | White & Pastel Base | Gallon/3.78 L (01) | |
| PP519-10XI | Flat | White & Pastel Base | Gallon/3.78 L (01), Quart/946 mL (04), 5 Gallons/18.9 L (05) | |
| PP519-20 | Flat | Midtone/Intermediate Base | Gallon/3.78 L (01), 5 Gallons/18.9 L (05) | |
| PP519-20XI | Flat | Midtone/Intermediate Base | Gallon/3.78 L (01), Quart/946 mL (04), 5 Gallons/18.9 L (05) | |
| PP519-28XI | Flat | Ready Mix Black | Gallon/3.78 L (01) | |
| PP519-40 | Flat | Deeptone Base | Gallon/3.78 L (01), 5 Gallons/18.9 L (05) | |
| PP519-40XI | Flat | Neutral/Ultradeep/Accent/Clear | Gallon/3.78 L (01), Quart/946 mL (04), 5 Gallons/18.9 L (05) | |
| PP520 | Flat | Ready Mix White | Gallon/3.78 L (01), Quart/946 mL (04), 5 Gallons/18.9 L (05) | |
| PP526 | Flat | Neutral/Ultradeep/Accent/Clear | 5 Gallons/18.9 L (05) | |
| PP528 | Flat | Ready Mix Black | Gallon/3.78 L (01) | |
| PP610 | Gloss | Ready Mix Black | Gallon/3.78 L (01) | |
| PP614 | Gloss | Neutral/Ultradeep/Accent/Clear | Gallon/3.78 L (01), Quart/946 mL (04) | |
| PP618 | Gloss | Deeptone Base | Gallon/3.78 L (01), Quart/946 mL (04) | |
| PP619 | Gloss | Light Base | Gallon/3.78 L (01), Quart/946 mL (04), 5 Gallons/18.9 L (05) | |
| PP631 | Gloss | Ready Mix White | Gallon/3.78 L (01), Quart/946 mL (04), 5 Gallons/18.9 L (05) | |
| PP640 | Semi Gloss | White & Pastel Base | Gallon/3.78 L (01), Quart/946 mL (04), 5 Gallons/18.9 L (05) | |
| PP644 | Semi Gloss | Neutral/Ultradeep/Accent/Clear | Gallon/3.78 L (01), Quart/946 mL (04) | |
| PP648 | Semi Gloss | Deeptone Base | Gallon/3.78 L (01), Quart/946 mL (04) | |
| PP649 | Semi Gloss | Light Base | Gallon/3.78 L (01), Quart/946 mL (04), 5 Gallons/18.9 L (05) | |
| PP649-00XI | Semi Gloss | Ready Mix White | Gallon/3.78 L (01), Quart/946 mL (04), 5 Gallons/18.9 L (05) | |
| PP649-10 | Semi Gloss | White & Pastel Base | Gallon/3.78 L (01) | |
| PP649-10XI | Semi Gloss | White & Pastel Base | Gallon/3.78 L (01), Quart/946 mL (04), 5 Gallons/18.9 L (05) | |
| PP649-20 | Semi Gloss | Midtone/Intermediate Base | Gallon/3.78 L (01) | |
| PP649-20XI | Semi Gloss | Midtone/Intermediate Base | Gallon/3.78 L (01), Quart/946 mL (04) | |
| PP649-40 | Semi Gloss | Deeptone Base | Gallon/3.78 L (01) | |
| PP649-40XI | Semi Gloss | Neutral/Ultradeep/Accent/Clear | Gallon/3.78 L (01), Quart/946 mL (04) | |
| PP734 | Satin | Neutral/Ultradeep/Accent/Clear | Gallon/3.78 L (01), Quart/946 mL (04), 5 Gallons/18.9 L (05) | |
| PP734UT | Satin | Neutral/Ultradeep/Accent/Clear | 5 Gallons/18.9 L (05) | |
| PP735 | Satin | White & Pastel Base | Gallon/3.78 L (01), Quart/946 mL (04), 5 Gallons/18.9 L (05) | |
| PP738 | Satin | Deeptone Base | Gallon/3.78 L (01), Quart/946 mL (04), 5 Gallons/18.9 L (05) | |
| PP739 | Satin | Light Base | Gallon/3.78 L (01), Quart/946 mL (04), 5 Gallons/18.9 L (05) | |
| PP739-00XI | Satin | Ready Mix White | Gallon/3.78 L (01), Quart/946 mL (04), 5 Gallons/18.9 L (05) | |
| PP739-10 | Satin | White & Pastel Base | Gallon/3.78 L (01), 5 Gallons/18.9 L (05) | |
| PP739-10XI | Satin | White & Pastel Base | Gallon/3.78 L (01), Quart/946 mL (04), 5 Gallons/18.9 L (05) | |
| PP739-20 | Satin | Midtone/Intermediate Base | Gallon/3.78 L (01), 5 Gallons/18.9 L (05) | |
| PP739-20XI | Satin | Midtone/Intermediate Base | Gallon/3.78 L (01), Quart/946 mL (04), 5 Gallons/18.9 L (05) | |
| PP739-40 | Satin | Deeptone Base | Gallon/3.78 L (01) | |
| PP739-40XI | Satin | Neutral/Ultradeep/Accent/Clear | Gallon/3.78 L (01), Quart/946 mL (04), 5 Gallons/18.9 L (05) | |
SCAQMD
CARB 2000 SCM
OTC
LADCO
US National AIM