Are you considering a new look for your kitchen?
Painting is a great way to achieve a vibrant and modern look for your kitchen. Below is a guide to help you learn how to paint a kitchen and achieve a modern look by using a fresh touch of color.
Step One
Starting Your Project
The first thing you need to do when painting a kitchen is find the right colors that work in your space. If you want to add warmth, go for lively colors that brighten up the area, like Burnt Red. Choose a bright color to create a focus on an accent wall and then create a balance by choosing cooler paint colors for cabinets.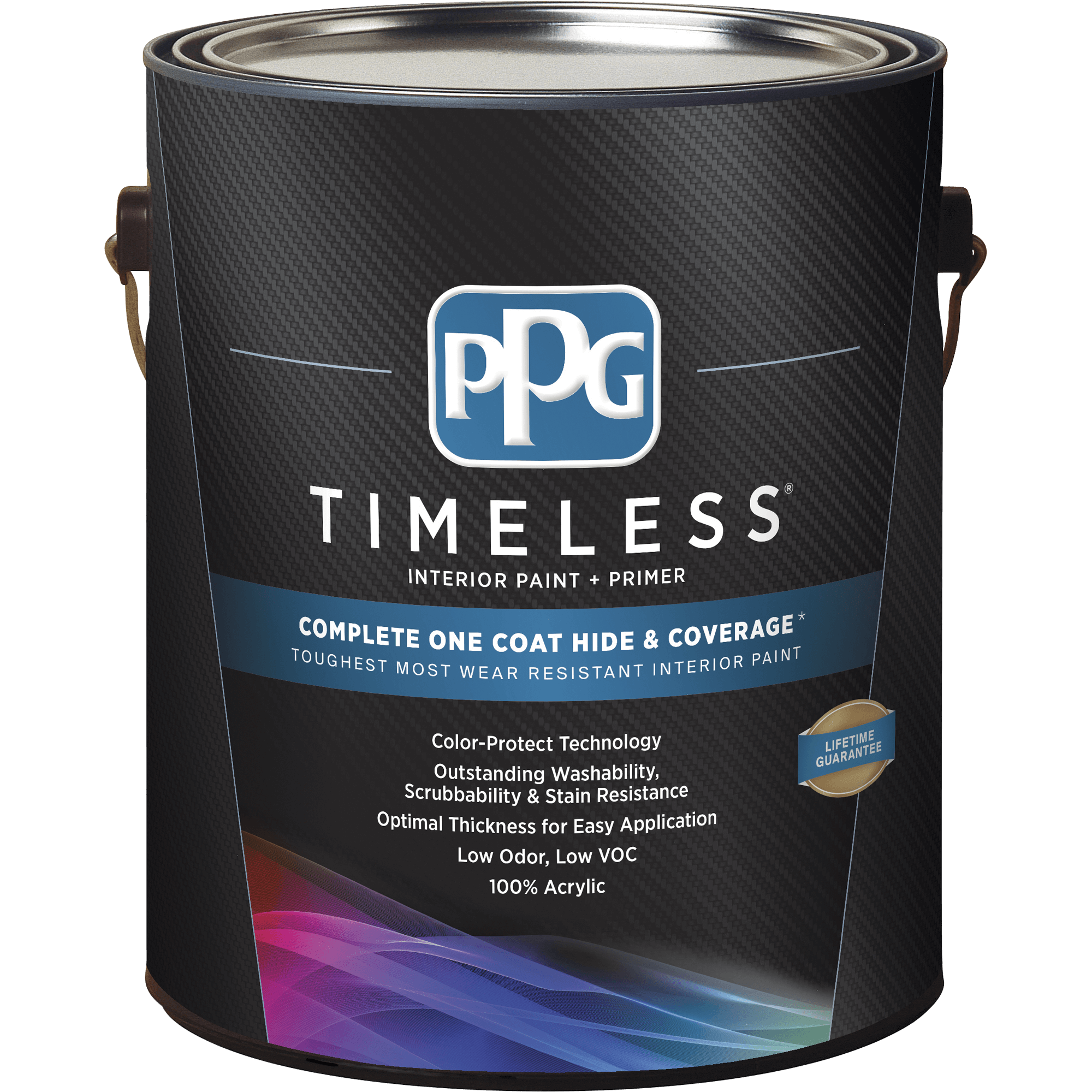 Step Two
Choose Your Paint
When it comes to learning how to paint a kitchen, you need to have the right paint. Choose paints that are made to last and offer a quality look while also being washable. We suggest PPG Timeless Interior Paint and Primer.
Step Three
Getting The Right Sheen
Grease marks and food spatter is a usual thing in the kitchen but can spoil the look of your kitchen walls in no time. Therefore, when choosing the types of paint, you need to pick the right sheen. In kitchens, we recommend a semi-gloss sheen to create an easy-to-wipe finish on the walls.
Step Four
Choose Your Supplies
Once you have the paints ready, you need to acquire the right tools to paint your kitchen.These include brushes, rollers, and roller trays. Also, when painting a kitchen, you may need sanding paper, painting tape, wiping rags and ladders.
Step Five
Prep the Kitchen
The first important step is to keep the walls free from any other items. This includes removing curtains, wall hangings, and utensil racks. Also, you will need to remove stools, tables, chairs, and carpets.

Ensure the wall surfaces are clean and free from dust. Clean grease marks and cover holes using caulk. Use masking tape to cover areas like window frames.
Step Six
Paint Your Walls
With the paint and surfaces ready, start by brushing from top to bottom. When using a brush, dip half of it in the paint can and wipe off the excess paint on the sides of the can. Hold the brush at the base applying a little pressure to brush gently.

If using a roller, roll it back and forth on the tray to cover with paint. Remove excess paint by wiping over the ridges of the tray. Start with even strokes to ensure uniformity. Start painting the ceiling from one corner to the other. Ensure the woodwork and window frames are protected by tape when painting the walls.

The right painting procedures will yield amazing results and give you a kitchen that you will love for years to come.