How Much Are Professional Painters?
A: Hiring a house painter can cost less than you think.
When it comes to hiring a painter – it really depends on exactly how much house painting you need done.
Paintzen's House Painting Services make bringing that color to your home easier than ever. A new coat of interior paint and our house painter services are the best way to transform your home's interior & exterior. Whether you need your whole house painted or you want to remodel your livingroom or bedroom with PPG's color of the year, PPG's Paintzen house painters are equipped for all of your house painting needs. Use our live chat below to hire a house painter in your area!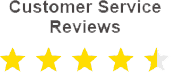 Want to learn more about PPG's Paintzen House Painting Services? Watch the video below!