PPG SPEEDHIDE® ZERO Interior Latex
Size
N/A, Drum/200 L (55), 5 Gallons/18.9 L (05), Gallon/3.78 L (01), 5 GALLONS/18.9 L (05)
Sheen
N/A, Flat, Eggshell, Satin, Semi Gloss
Are you a pro?
Use our new online ordering tool.
Buy this Paint Online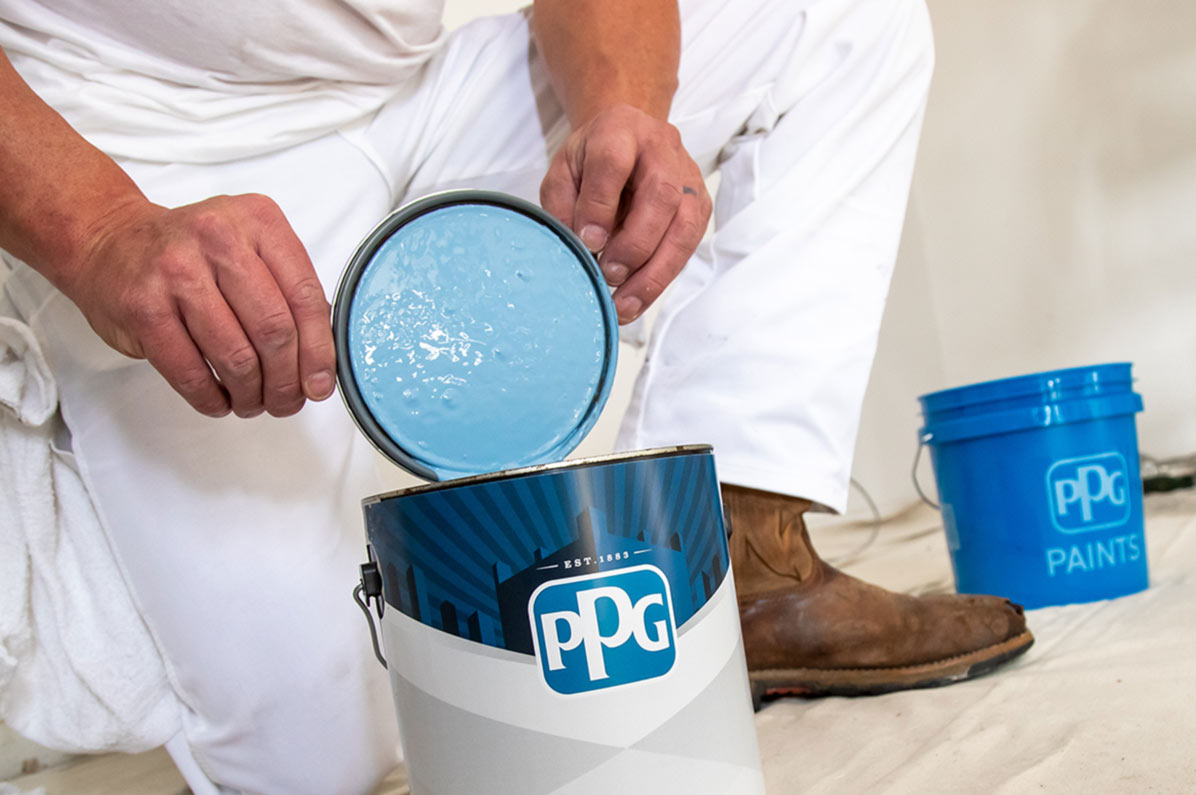 Product Details
SPEEDHIDE® Zero Interior Latex is a professional grade zero-VOC* interior vinyl acrylic formulated to meet the performance requirements of professional applicators. This zero-VOC*, low-odor paint is ideal for painting occupied spaces while delivering the durable product performance required. SPEEDHIDE® Zero Interior Latex provides good hide, touch-up, application, and antimicrobial properties that resist mold and mildew stains on the dry paint film. Recommended for interior walls, ceilings, and trim where a uniform finish is desirable.
Features:
Excellent hiding power & coverage requires less material than traditional zero VOC paints
Great touch-up reduces the amount of rework
User friendly for spray and backroll as well as brush and roller applications
0 g/L VOC* - Meets the most stringent VOC regulations nationwide
| | | | | |
| --- | --- | --- | --- | --- |
| Code | Finish | Base | Sizes | Download |
| 6-4110 | N/A | N/A | N/A, N/A | N/A |
| 6-4110XI | Flat | White & Pastel Base | Drum/200 L (55) | |
| 6411ACU8 | Flat | Ready Mix Custom Color | 5 Gallons/18.9 L (05) | |
| 6411-ADH4 | Flat | Ready Mix Custom Color | 5 Gallons/18.9 L (05) | |
| 6411XIADP6 | Flat | Ready Mix White | 5 Gallons/18.9 L (05) | |
| 6-4120 | N/A | N/A | N/A, N/A | N/A |
| 6-4130 | N/A | N/A | N/A | N/A |
| 6-4130 | Flat | Deeptone Base | 5 Gallons/18.9 L (05) | |
| 6-4140 | N/A | N/A | N/A | N/A |
| 6-4140 | Flat | Neutral/Ultradeep/Accent/Clear | 5 Gallons/18.9 L (05) | |
| 6-4310 | N/A | N/A | N/A, N/A | N/A |
| 6-4320 | N/A | N/A | N/A, N/A | N/A |
| 6-4330 | N/A | N/A | N/A, N/A | N/A |
| 6-4340 | N/A | N/A | N/A | N/A |
| 6-4340 | Eggshell | Neutral/Ultradeep/Accent/Clear | 5 Gallons/18.9 L (05) | |
| 6441ACV1 | Satin | Ready Mix Custom Color | 5 Gallons/18.9 L (05) | |
| 6-4510 | N/A | N/A | N/A, N/A | N/A |
| 6-4520 | N/A | N/A | N/A | N/A |
| 6-4520 | Semi Gloss | Midtone/Intermediate Base | 5 Gallons/18.9 L (05) | |
| 6-4530 | N/A | N/A | N/A | N/A |
| 6-4540 | N/A | N/A | N/A | N/A |
| 6-4540 | Semi Gloss | Neutral/Ultradeep/Accent/Clear | 5 Gallons/18.9 L (05) | |
| 6-5110 | Flat | White & Pastel Base | Gallon/3.78 L (01), 5 Gallons/18.9 L (05) | |
| 6-5120 | Flat | Midtone/Intermediate Base | Gallon/3.78 L (01), 5 Gallons/18.9 L (05) | |
| 6-5140 | Flat | Neutral/Ultradeep/Accent/Clear | Gallon/3.78 L (01), 5 Gallons/18.9 L (05) | |
| 6-5310 | Eggshell | White & Pastel Base | Gallon/3.78 L (01), 5 Gallons/18.9 L (05) | |
| 6-5320 | Eggshell | Midtone/Intermediate Base | Gallon/3.78 L (01), 5 Gallons/18.9 L (05) | |
| 6-5340 | Eggshell | Neutral/Ultradeep/Accent/Clear | Gallon/3.78 L (01), 5 Gallons/18.9 L (05) | |
| 6-5410 | Satin | White & Pastel Base | Gallon/3.78 L (01), 5 Gallons/18.9 L (05) | |
| 6-5420 | Satin | Midtone/Intermediate Base | Gallon/3.78 L (01), 5 Gallons/18.9 L (05) | |
| 6-5440 | Satin | Neutral/Ultradeep/Accent/Clear | Gallon/3.78 L (01), 5 Gallons/18.9 L (05) | |
| 6-5510 | Semi Gloss | White & Pastel Base | Gallon/3.78 L (01), 5 Gallons/18.9 L (05) | |
| 6-5520 | Semi Gloss | Midtone/Intermediate Base | Gallon/3.78 L (01), 5 Gallons/18.9 L (05) | |
| 6-5540 | Semi Gloss | Neutral/Ultradeep/Accent/Clear | Gallon/3.78 L (01), 5 Gallons/18.9 L (05) | |
| HU202101 | N/A | N/A | N/A | |
| HU202101 | Flat | White & Pastel Base | 5 Gallons/18.9 L (05) | |
| HU202102 | N/A | N/A | N/A | |
| HU202102 | Eggshell | White & Pastel Base | 5 Gallons/18.9 L (05) | |
| HU202103 | Semi Gloss | White & Pastel Base | Gallon/3.78 L (01) | |
| LG201270 | Flat | Ready Mix Custom Color | 5 Gallons/18.9 L (05) | |
| LG201271 | Flat | Ready Mix Custom Color | 5 GALLONS/18.9 L (05) | |
USGBC LEED® v4
CAGBC LEED® v4
MPI
SCAQMD
CARB 2000 SCM
OTC
LADCO
US National AIM
Greenguard (US)