House Painters In Pittsburgh's East End
Looking for house painting services in Pittsburgh's East End? Paintzen House Painting Services operate all over the East End of Pittsburgh in neighborhoods like Bakery Square, Shadyside, Squirrel Hill, Highland Park, Wilkinsburg, East Side, East Liberty, Point Breeze, Stanton Heights, Friendship, Bloomfield, Garfield, Lawrenceville and more. If you live in the East End of Pittsburgh and you are looking for a house painter, looking to have your apartment painted, or even looking for wallpaper removal or wallpaper installation, contact Paintzen House Painting Services for a free quote today.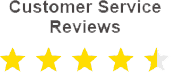 The Paintzen Experience
Hiring a house painter in Pittsburgh's East End is easier than you think. Get your painting job started with an easy, custom quote. Just answer a few simple questions online and let us know what you're looking to achieve. It takes less than two minutes to get the ball rolling for your paint job. Our streamlined process gets your painting project started as soon as you are ready. Click the link below to get your free house painting quote from Paintzen house painting services.
Get Your Free Painting Quote
Local Painters You Can Trust
Our Pittsburgh house painters are full insured, licensed and have passed a detailed background check to make sure you can trust them with the project at hand. Additionally we source all of our paint from local PPG Paint Stores in your area - because keeping things local is good for the local economy, and your pocketbook.
We Get Paint from PPG Paints at:
6401 PENN AVENUE
PITTSBURGH, PA 15206
To contact us by phone:
(855) 356-4389
M-F: 8:30 am – 8:00 pm
Saturday: 9:00 am – 6:00 pm
Sunday: Closed
Find us on Google and Facebook!
Reviews From Our Customers
"I recently used Paintzen and it went very smoothly. The price quoted was fair and reasonable and it was a very easy system to use. The painter was prompt, hardworking, polite and did a nice job" - Beth R
"In and out with no hang ups, no questions, no problems-- AMAZINGLY efficient-- matched paint colors exactly-- very impressive!" - Susan P